Temporary monk offer overruns monastery with unexpected flood of spiritual seekers.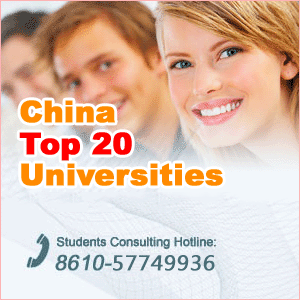 An offer for spiritual seekers to become "temporary monks and nuns" at a temple in Tiantai Mountain, Zhejiang province, has turned the holy place's virtual world into a madhouse.
Earlier this week, Ci'en Temple announced on its website that it was looking for 20 people to participate in its short-term program to learn about Buddhism and temporarily become a member of the temple's order. Word of the program spread quickly and by Thursday, more than 500 people had applied for the program.
The temple then decided to expand the number of participants to 200, which is "the maximum capacity of our temple", said Zhi Du, abbot of Ci'en Temple.
That unleashed a flurry of visitors to the temple's website, which eventually crashed the site. By Friday, the temple suspended further applications.
"The great public response is beyond our expectations," said Zhi Du in a statement on Friday.
The program will start July 15 and participants are not charged any fee. Short-term stays range from three months to two years for the public. Participants of the program will live as monks in the temple. They will learn about Buddhist culture and read its scriptures. They will also perform morning and night exercises and participate in Buddhist activities.
Abbot Zhi Du said he hopes applicants can take a calm and reasonable attitude toward the program.
"The goal is to help people have a retreat and cultivate minds. But we saw some people simply want to join for fun and are not serious about this," he said.
According to the program, participants should follow Buddhism and also have a deep yearning to be close to Buddha.
Male participants should be between the ages of 7 and 60 while female participants should be between 18 and 60. Female participants do not have to cut their hair while at the temple.
Though the idea of being a short-term monk sounds strange, it's normal in countries such as Thailand and Myanmar.
As early as 2006, Ci'en Temple began to offer short-term monkhoods that ranged from several months to two years.
"In Buddhism's views, serving as a monk for a short time is very common, and also an ordinary Buddhist affair. One can consider to become a monk or nun when he or she doesn't have requests for an earthly life, and is not disillusioned with affections for the world," Zhi Du said.
In recent years, similar practices have been employed by temples across the country, attracting many applications, especially from young people.
According to Ci'en Temple, the majority of its applicants were born after 1980.
"For millions of times, I've wanted to get away from this earthly, noisy world and the stressful suffocation. I often joked that one day I would become a nun, but I know I don't have such courage," said a woman surnamed Gao, 30, who is an office worker. "But a short time away can really bring people who are under huge pressure a fresh breath."
"The wide attention and eager applicants reflected the public demand for a spiritual retreat. We have touched the common demand of society," Abbot Zhi Du said.