Six giant pandas bred in captivity will be sent to a newly built reintroduction research center in Sichuan Province next month for a training program before their final return to the wilderness, a local panda research base announced yesterday.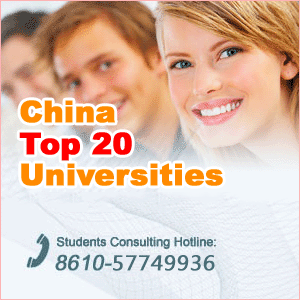 This significant move aims to supplement and reinforce the number of giant pandas living in the wild and improve their genetic diversity, Zhang Zhihe, director of the Chengdu Research Base of Giant Panda Breeding, told reporters in Beijing.
The six pandas, three males and three females, were selected from the 108 captive ones bred at the base by criteria of their age, gender, health condition and genetic background. They were all born in either 2008 or 2009.
Their destination will be the Dujiangyan Reintroduction Research Center, also named the Panda Valley.
The yet-to-be-opened research center, covering an area of about 140 hectares, can accommodate 30 to 40 giant pandas, as well as 50 to 100 red pandas. It also integrates facilities for tourism.
Since the rescue of the first giant panda in January 1953, the Chengdu base has successfully bred 108 pandas, with success rates rising.
The continuous increase in population has also raised a demand for better infrastructure to house the pandas.
"Excessive numbers of captive pandas may increase the risk of diseases, and so reintroduction is a way of lightening the burden," Zhang said.
Since the 1980s, Chinese researchers have released about 10 pandas into the wild, but very few of those attempts were successful, as those pandas' weak capability to adapt led to them being taken back into captivity or dying.
The most recent tragedy happened in 2007, when 6-year-old Xiang Xiang, born in Wolong Giant Panda Research Center, fell to its death less than a year after release.
Qi Dunwu, an animal ecology expert with the base, acknowledged that they face great challenges and uncertainties during the upcoming training program.
"One of the priorities is to improve their capability to hunt and survive," Qi told the Global Times.
According to their plan, the six pioneer pandas will go through basic training to adapt to the new environment, including new enclosures, climate conditions and temperatures.
"We also need to lessen their contacts with human beings and gradually feed them bamboos from target reintroduction areas instead of fodder concentrate or other additives," Qi said.
Those that are shown to possess certain survival skills will then be put in a transitional pilot area, which more closely resembles the real wild environment.
"Wild pandas will be introduced to them before the final release, and we may deliberately create threats to cultivate their ability to escape," Qi noted.
Zhang Zejun, a researcher of endangered species with China West Normal University in Sichuan, told the Global Times that research and attempts to reintroduce giant pandas are of great importance for their conservation.
"Besides technological and financial support, the participation of local government and residents is also crucial to that success," he said, adding that the success rate of animal reintroduction is also low in other countries.
The third panda census concluded in 2000 showed that in China, there were 1,596 pandas in the wild, among which 1,206 were in Sichuan. There were another 161 pandas under human care. The fourth such census was launched in June this year, and both numbers were expected to rise.
An official with the Forestry Department of Sichuan told the Global Times that due to human acts, such as road construction and deforestation, wild pandas have developed into 24 isolated groups without communication.
"When the number of a group decreases too much, it faces the danger of extinction. So traditional in-situ conservation is not enough," Zhang Zejun said.
Meanwhile, the US Smithsonian's National Zoo announced Monday it received a $4.5 million donation, which allows the zoo's animal care team and the Smithsonian Conservation Biology Institute's scientists to proceed with the five-year science plan established with their Chinese colleagues from the China Wildlife Conservation Association.
The donation was given by David Rubenstein, co-founder and managing director of private equity firm The Carlyle Group.
Two pandas were loaned to Britain for a 10-year research project earlier this month and the Chengdu base will loan two to France next year.