Chinese parents who once struggled for US citizenship may face insidious problems with bringing up their foreign born children, including estrangement between parents and children, and divergences between two educational systems, according to the World Journal, a daily Chinese language newspaper serving overseas Chinese in North America.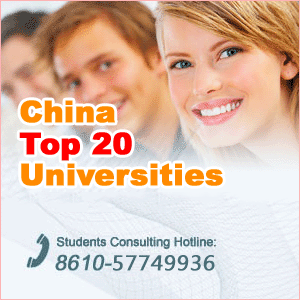 Years ago, Chinese immigrants in the US sent their children back to the grandparents in China so they could focus on their own businesses or careers. The parents had to endure the pain of sending their children away so they could earn a good living while patiently waiting for intermittent family reunions.
Ms. Yue decided to immigrate to the US when her son was five years old. Then she had to send him back to China and let his grandparents look after him because she got a divorce and then embarked on a new career in the US.
"Long distance separated me from my son for all but a few days a year. The network technology is not highly developed like it is today, so I just communicated with my son by phone,"said Yue.
Yue worked at her career in the US for almost ten years and gradually realized there was a deep gap between her and her son due to a lack of communication.
One father surnamed Chen, a Chinese truck driver who works in the US said that ten years ago he was too busy with his job and had to send his one-year-old son back to China. He finally brought his son to the US last year as he was entering the fourth grade at elementary school. "The English language is the biggest barrier for his studies and sometimes he even cannot understand what the teachers are saying. He has to continuously participate in after-school or weekend classes,"said Chen. "I really worry that he will lose interest in studying due to his language problem,"he added.
"The majority of students in tutorial classes share a common experience in that they were raised in China and were brought back to the US around the age of 10. The external environment changes have an influence on the children's physical and mental development,"said Cheng Fengyi who runs a tutorial class a local Asian Youth Center.
"Those children have to adjust and adapt to new changes, which makes them become introverted and interferes with their ability to make friends,"she said.
In recent years, the US has relaxed its tourist visa policies, which provides another convenience for Chinese parents to travel to America and give birth in the US.
Giving birth in the US seems relatively easier than raising children in China. However, the difficult part starts later because parents of foreign born babies must pay soaring tuition costs if they have to go to school in China.
Ms. Liu is a Chinese "maternity tourist"who has an American baby. The law does not allow her son to be registered in China for he has US citizenship, which means that he will face a lot of problems over access to education and health care in China.
"I will have to pay extra fees anywhere from 4,000 to 5,000 yuan if I want to send my son to an ordinary primary school, and pay 60,000 yuan in extra fees for a well-respected middle school," Liu said.
The number of Chinese women who want to give birth on US soil is rising. However, the problems with raising a baby born in the US should be seen as an attention-grabbing warning for all future mothers.