The State Council, or China's cabinet, on Wednesday announced that the country will begin to charge tuition fees for all its postgraduate students while offering more flexible choices of student financial aid.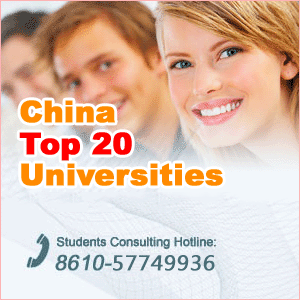 Starting from the fall semester of 2014, all newly matriculated postgraduates in Chinese universities will be charged tuition fees, the cabinet said in a statement released after an executive meeting chaired by Premier Wen Jiabao.
The move marks the phasing out of a system that allowed students of government-funded postgraduate programs to enjoy tuition waivers.
Instead, the country will improve its financial aid system, introducing more kinds of scholarships to help students cover their tuition fees, the statement said.
It added that the country will increase subsidies for student teaching and research assistants and improve other financial aid policies including student loans.
The central government also vowed to gradually increase funds earmarked to state-backed Chinese universities for improving the quality of their postgraduate education.
The Ministry of Education trialled the cancellation of free postgraduate tuition at a number of universities in 2006, before gradually expanding the scope to cover all 112 schools nationwide that are supported by the central government.
Under the new policy, yearly tuition fees for master's degrees and doctorates in academic disciplines are capped at 8,000 yuan ($ 1,272 ) and 10,000 yuan respectively, while standards for professional degrees remain unchanged, said the statement.