On March 17, Prof. Jim Cross, vice dean College of Health, Engineering and Science of Edith Cowan University(ECU) in Australia, and Prof. Andrew Woodward, the head of the Department of Computer Science thereof, visited our University.
The guests visited the Langfang campus and the School of Computer Science and Engineering of our University respectively. Both parties went through a thorough discussion regarding the problems of joint cultivation of undergraduate education and graduate education and the scientific research cooperation, and reached a cooperation intention.
Subsequently, the guests communicated with the first batch of students of School of Computer Science and Engineering under the cooperation and communication, they provided the students a brief introduction to the geography, climate, cultural, and educational characteristics, etc. of the ECU , and gave detailed answers to short-term exchange, specific situations of the cooperation project, teaching differences of the two sides, and other issues.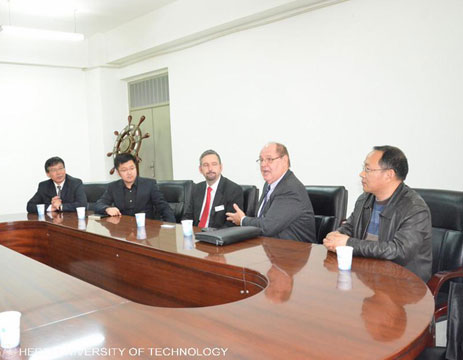 Edith Cowan University was built in 1902. It is the largest and oldest public university of Australia, located in Perth, the capital of Western Australia.